Dreamstiny is the fundraising campaign launched by Incomedia from November 26th to December 31st, 2018.
Part of Incomedia's profits has been donated to
Slums Dunk
, a nonprofit that teaches sports skills and values to kids in the poorest slums of Africa. The solidarity goal was to finance five scholarships for sports skills to young athletes in Mathare (Kenya).
Because Slums Dunk teaches respect, team spirit and the desire to improve every day on basketball fields, and these are the same main values of Incomedia's culture.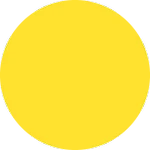 The Dreamstiny
campaign
ended successfully!
The set goal, five scholarships awarded for sports merits to the children living in the slums of Mathare (Kenya) was exceeded:
Incomedia helped 13 youngsters
to continue their studies and make a better life out of basketball.
The Dreamstiny campaign ended successfully!

Here are the names of 11 of the 13 youngsters who will be awarded with the scholarship.
Everlyne Diana, Judith Akeyo, Mercy Atieno, Florence Akinyi, Consolata Atieno, Dennis Otieno, Powell Hargos, Thomas Achaga, Brian Omondi, Amos Omondi, Isaiah Odidol